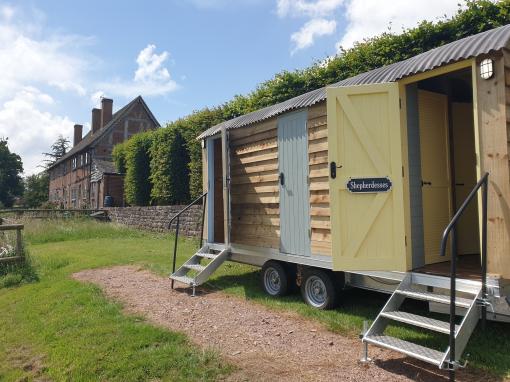 Wedding Portable Toilet Hire Services That You Can Trust to Deliver
When you're responsible for someone's big day, whether it's your own or someone else's, you need someone you can trust to deliver. That means making sure everything is taken care of, down to the little details like finding a reliable wedding portable toilet hire business. That's what we're here for. Leave us to deal with this, from delivery, installation, and collection, whilst you can focus on making sure everything else runs smoothly. Rest assured, we take care of everything down to the cleaning and maintenance of the units during your event.
We will always do our best to find a time that suits you. Our transport options are based on weekday delivery, but out of transport hours and set delivery or collection can be arranged at an additional fee. For our portable toilet deliveries and collections, we just need you to leave a mark where you want the toilet placed and we deal with the rest. You don't even need to be present; time is precious you don't want to spend it waiting around.
Our qualified team have ensured we have become industry leading providers for many years. There's no room for poor service on a wedding day. With a 4.8-star rating and over 200 reviews, you know you're in trusty hands.
We Provide the Best Toilet Hire for Weddings
We offer a range of toilets for hire including toilet hire for weddings. With our luxury toilet trailers we can cater for up to 180 people per day. These toilet trailers have a freshwater flush, so stand out from a lot of the other toilet trailers which use recirculated water. All our toilet trailers require a 240v power supply via mains electricity or a generator. We provide all leads and connections, which are PAT tested as standard. All you need to do is make sure there's space for a vehicle towing the trailer in your chosen location.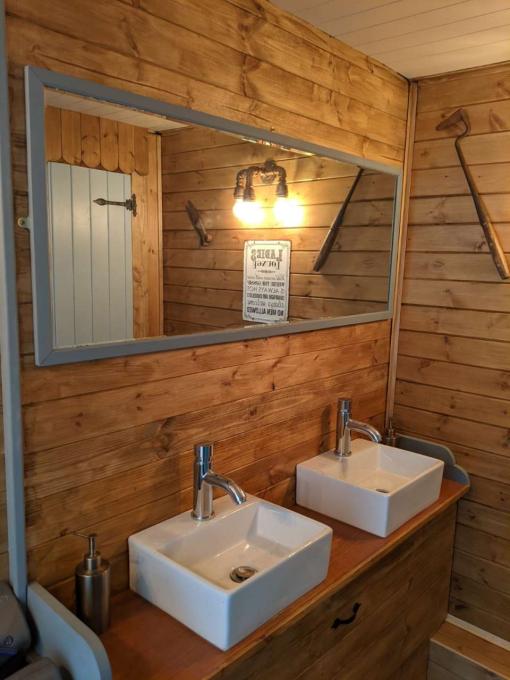 Luxury Toilet Trailer 2+1 Specification
| | |
| --- | --- |
| Length | 4600mm + 1500mm draw bar |
| | |
| --- | --- |
| Number Of Guests | 190 over 8 hours |
| | |
| --- | --- |
| Ladies | 2 x Cubicles |
| Gentleman | 1 x Cubicle – 1 x Urinal |
| Power | 240v 13amp mains |
Luxury Toilet Trailer 3+1 Specification
| | |
| --- | --- |
| Length | 5600mm + 1500mm draw bar |
| | |
| --- | --- |
| Number Of Guests | 250 over 8 hours |
| | |
| --- | --- |
| Ladies | 3 x Cubicles |
| Gentleman | 1 x Cubicle – 3 x Urinal |
| Power | 240v 13amp mains |
Just check out the range page for the specific dimensions of each toilet, but as a general guide we require a 9ft wide and 12ft height clearance for all toilets.
At Sarah's Hire, our top quality, hassle-free services extend nationwide from the West Midlands, South Wales, and the Cotswolds. If you opt for one of our portable toilets, each one is great for up to 50 people and our toilets can cater from 175 people. Our toilets trailers are also perfect for festivals and other events.
All of our units are new and reliable, but for your peace of mind we have a contact number for customers to contact us up to 8pm. If there are any problems during an event you know you'll never be left high and dry. As well as being on call to help, we can if needed send a technician to discreetly and swiftly remedy the issue free of charge. If you're needing disability accessible toilets check out our accessible toilet units.
Flexible Portable Toilet Hire for Weddings to Suit Your Needs
At Sarah's Hire, we are focused on making sure everything is just right for you. Our customer service is top quality, and we always keep the customer up to date with everything going on. You'll never have to chase us up or feel like you're left in the dark.
Our toilet hire business stands out from other competitors in the market, as our units are highly competitive. We appreciate times might change, simply let us know and we will always do our best to help and cater for those needs. We can provide from 1 to 100 portable toilets, all included with hand sanitiser and toilet rolls.
Why our

Wedding Toilet Hire

is Great:
Cost Effective
Our units are highly competitive & cost-effective.
Our team not only deliver and collect, we clean and maintain our units during your event.
We pride ourselves on delivering a service you'll love and will always be here to help.