Luxury Toilet Hire Birmingham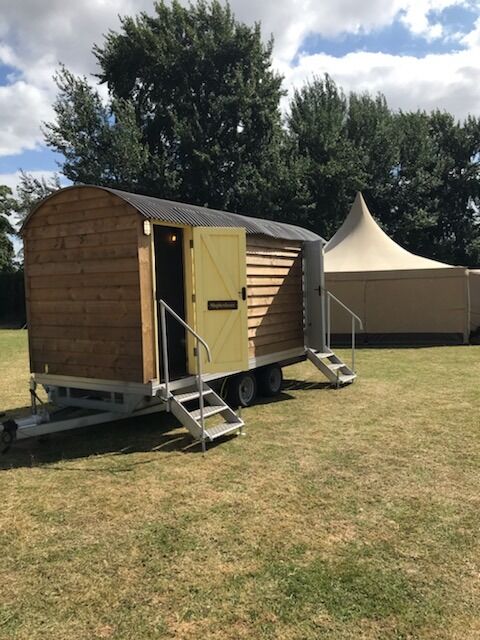 Looking for Luxury Toilet Trailer Hire in Birmingham?
When you've got a significant event approaching, you want to make it memorable for the right reasons. That includes having even the little details up to scratch, such as the portable toilet for your event. You want to make a good impression on your guests, and we have just the thing to do that. Our luxury toilet hire, Birmingham-wide and beyond, is the perfect solution for the more formal events.
The typical portable toilet might be sufficient for some events, but they're definitely not suitable for all of them such as weddings. If it's your own wedding, you might not have envisioned the typical portable toilet in that vision. It doesn't have to take away from your perfect day with a luxury toilet trailer. With formal events, guests may be expecting the real comforts they know and love wherever they're going. You won't let your guests down with us. Not to mention, accessible toilets are also available to cater for all your guests.
Flexible Luxury Toilet Hire in Birmingham to Accommodate Your Needs
The last thing you want is for your formal event to be let down by a row of portable toilets which clash with the desired atmosphere of your event. The Shepherd's Hut trailer is a luxury setup that offers a rustic wood aesthetic, hot water, excellent lighting, and private cubicles to accommodate men and women. These comfortable and luxurious facilities are well-equipped to cater for up to 180 people a day, and it's an ideal choice for an event like weddings where people need to visit the bathroom for more than just the toilet. Your guests can enjoy good lighting and sufficient space to touch up as needed and ensure they're looking and feeling their best throughout your event. This option is a far cry from the industrial aesthetic that's standard with portable toilets. With the luxury toilet trailer, it will blend into the environment seamlessly.
You don't even need to be present whilst we deliver or collect the unit. When you've got plenty on your plate, you don't want to waste time waiting around. As long as you mark out where you want the unit to be placed, we can handle the rest. Simply make sure the area has sufficient space for the delivery vehicle to tow the trailer, specific dimensions can be found on our website, and that the ground where the unit will be placed is firm and level, ideally on a surface like concrete. When you hire a luxury toilet trailer or honey wagon, it does require a 240v/13amp/2.5kva power supply, so you will need to provide mains electricity or a generator though we can provide the leads and connectors.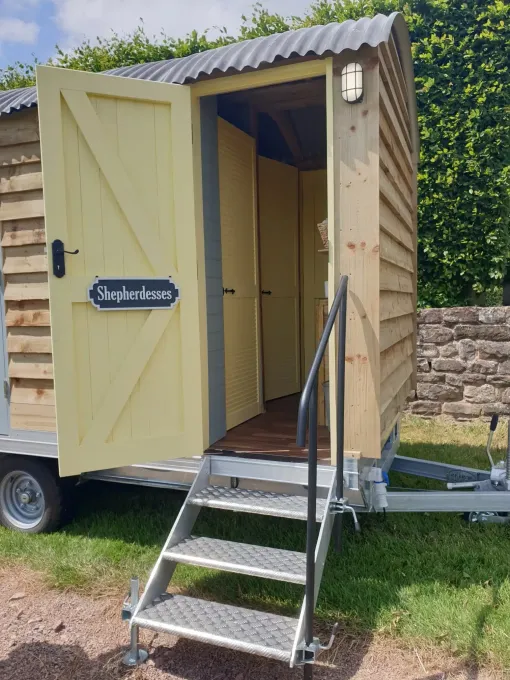 Luxury Toilet Hire Birmingham Can Rely On
Rest assured, you will receive comfort and quality from us, from the service to the product. We cover all bases for you, including handling the cleaning and maintenance of the units during your event. Save yourself the hassle of going with a company that won't work hard to provide you with the best. Get in touch today to book or if you have any queries, our team is ready to help you find the right solution for your requirements. You won't find a business that understands the needs of the customers better than us at Sarah's Hire, we're the best luxury toilet trailer Birmingham offers if you're looking for a straightforward and quality experience. Need luxury toilet hire in buckingham, Sarahs Hire has got your covered!
Why our Luxury Toilet Hire in Birmingham is great:
Cost Effective
Our units are highly competitive & cost-effective.
Our team not only deliver and collect, we clean and maintain our units during your event.
We pride ourselves on delivering a service you'll love and will always be here to help.
We appreciate events and times can change, simply ask and we will do our best to help.